Well, let's see what in Male in-details
AinTrailers - the new way to create your own unique characters.
It's time to play with the process.
Create your own Male character. You can create a character of yourself, your friends, absolutely any unique character or even celebrities. Your generated character will be ready for the animation or you can use it on any animation that have already been created. Of course the biggest advantage of our constructor is the large variety of clothes to choose from - 179 unique outfits, among which you will find a costume for any profession and activity, even different superheroes. We created 7 head shapes, 16 different pairs of eyes, 36 noses, 19 shapes of eyebrows, 67 hairstyles, 29 beards, and 27 mustaches to make your characters more distinct. And of course, we have to mention the large variety of eyes emotions (which is 165) and lips (125) that can be mixed & matched to create any face expressions if you cant choose from the 190 pre-made ones we have. Apart from clothing, we also have other attributes, such as 106 hats, 27 different glasses, and 20 pairs of shoes. To save your money and time, we added 500+ pre-made character animations that contain the majority of most frequently expressed human emotions to the package. And if that is not enough for you, you can always create any needed animation with a character by using the controlled elements, since the character is fully rigged. AinTrailers Male Character Builder will without a doubt save your time. Go ahead!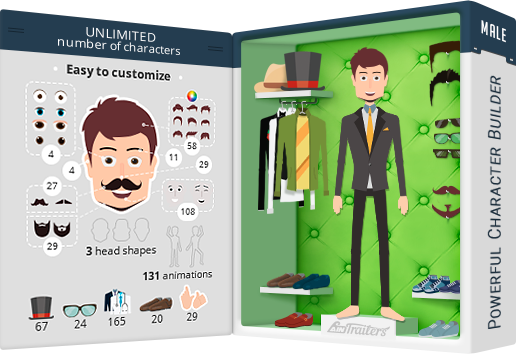 The visual examples below are based on AinTrailers v1.3. The current AinTrailers v3 has become more advanced and flexible, including the number of characters. Now the toolkit contains 4 male actors. The actual preview of the elements is included in the archive with the pack.
1
First of all choose head shape
7 head shapes
2
Next one is to define ears and eyes for your character
9 ears & 16 eyes design
3
Third step is choise nose and eyebrowes form
19 eyebrows & 36 noses
4
After biometrics are chosen, let's add haircut
4
87 haircuts
5
Need any beard or mustache or both? Here they are!
29 beards & 27 mustache
6
Choose one of many costumes for your purpose
Actually it's more simple to choose what you like in AE
Rigged structure makes animation process easy and fun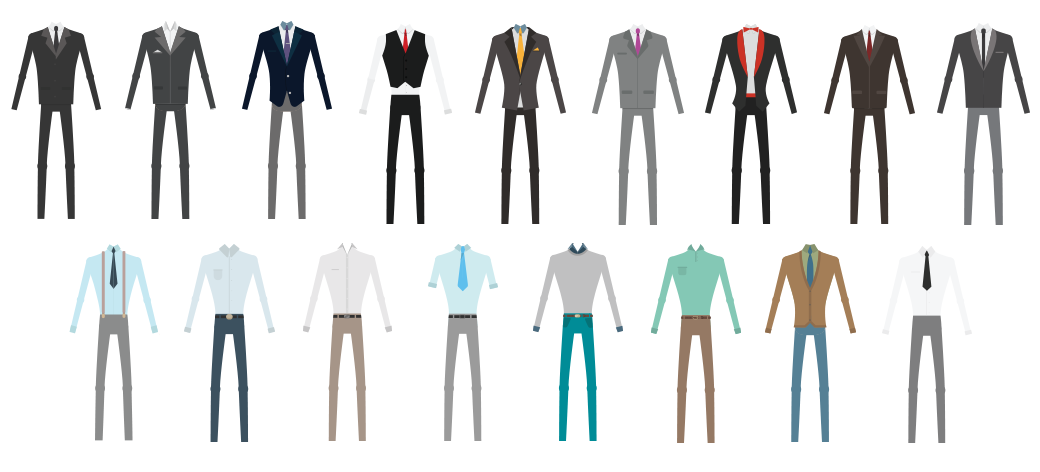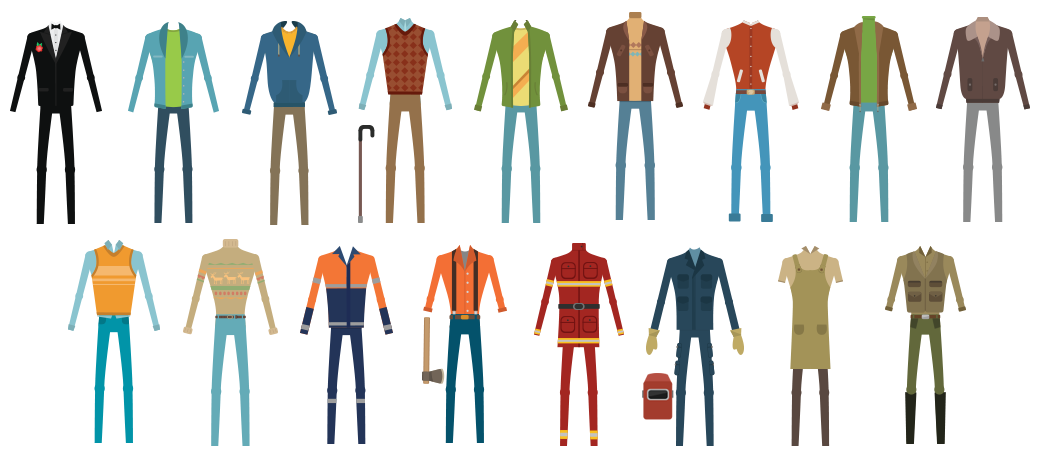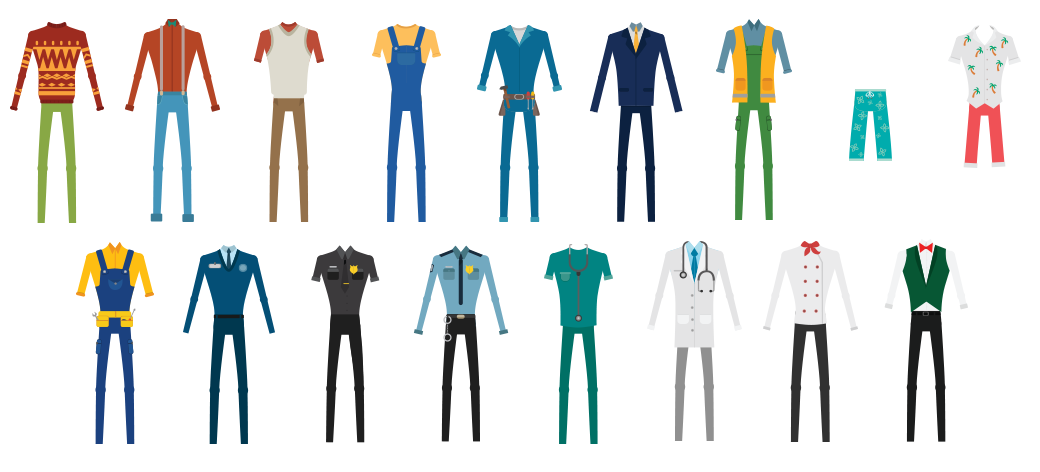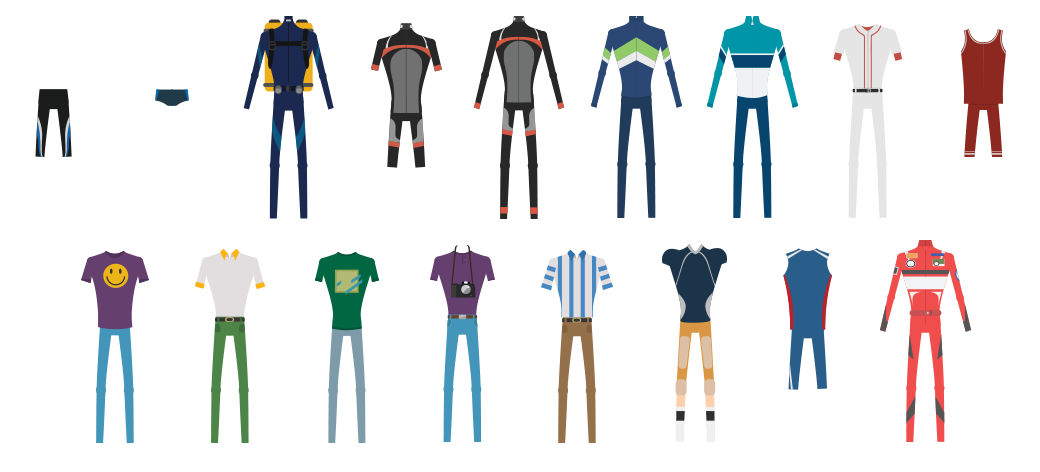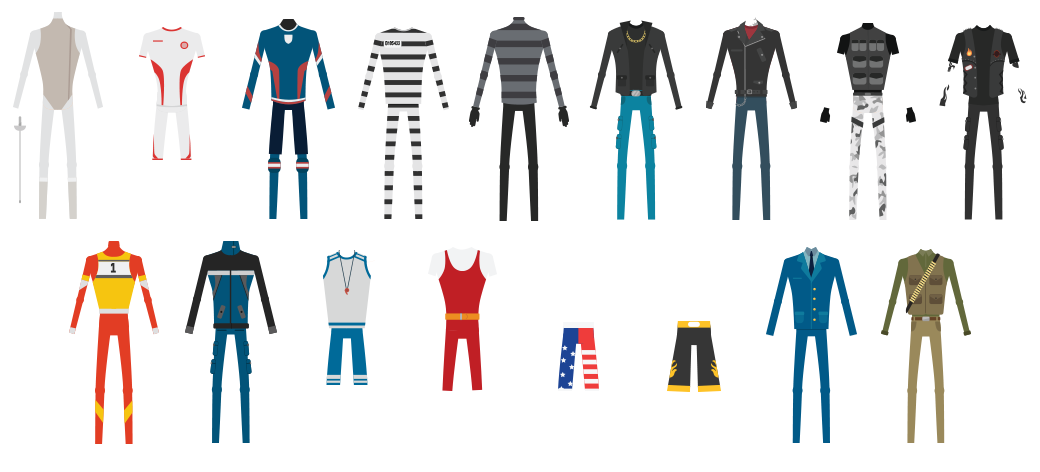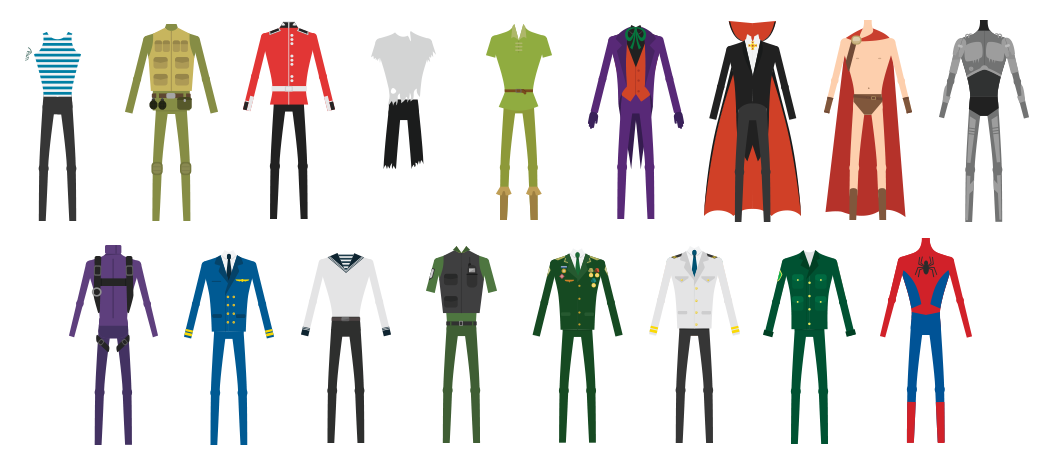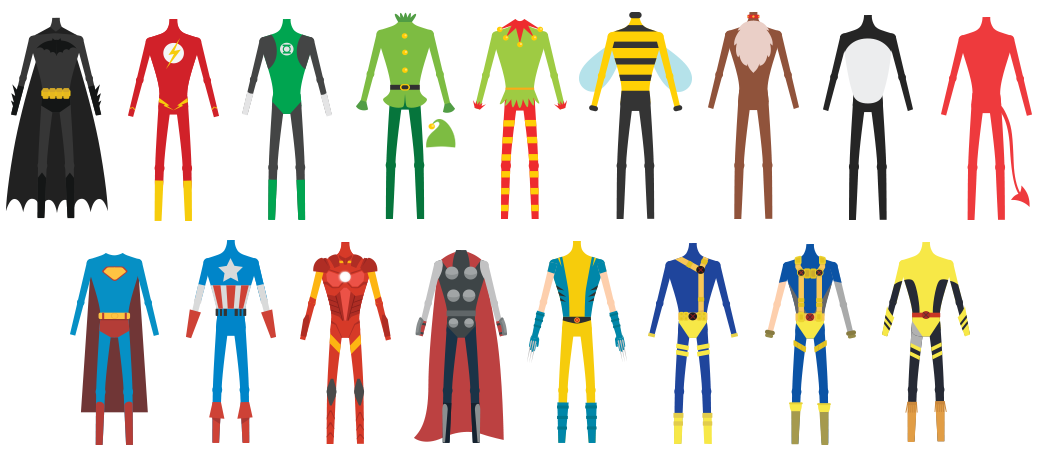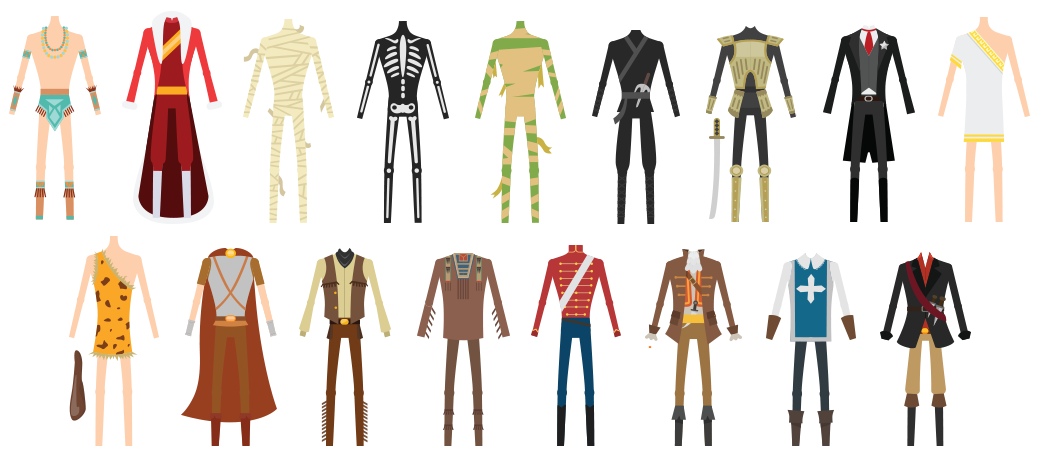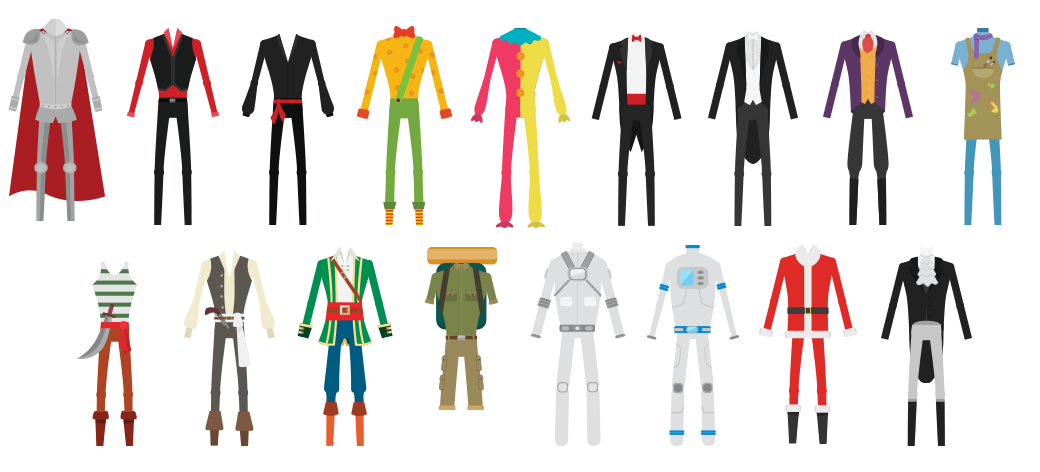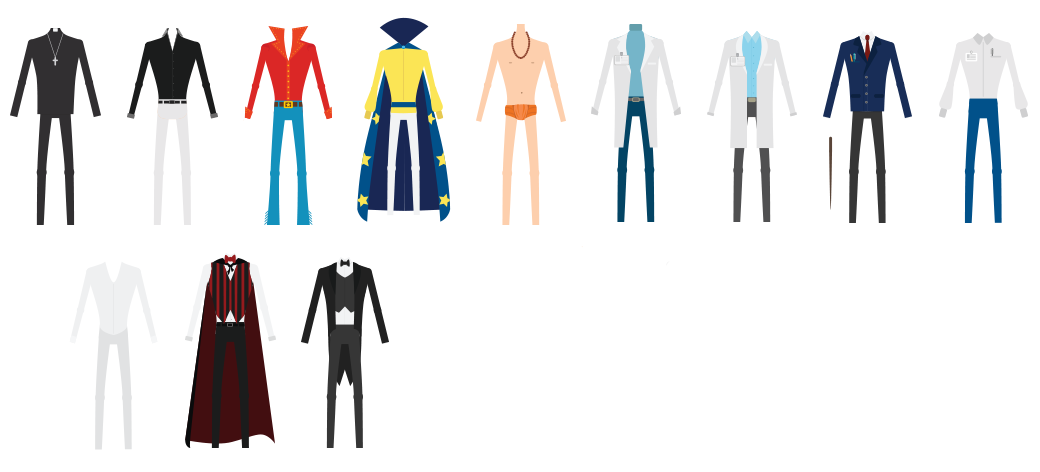 7
Add some charm to character with hat and glasses
7
Actually it's more simple to choose what you like in AE
8
Wear him comport or beautiful footwear & image is ready!
8
9
Include emotions to your character
9
190 pre-made face expressions
10
Or combine them yourself with eye emotions
11
And with mouth variations
500+ male animations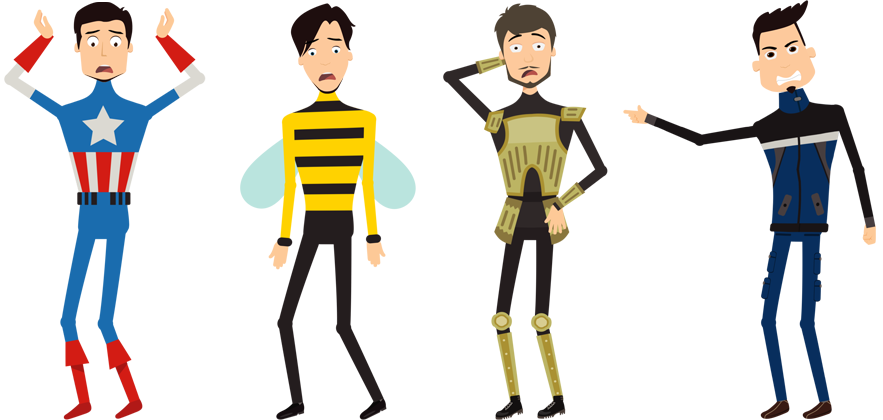 Watch in action
A preview of the character's components and some parts in action. Based on AinTrailers v1.3 (end of 2016)